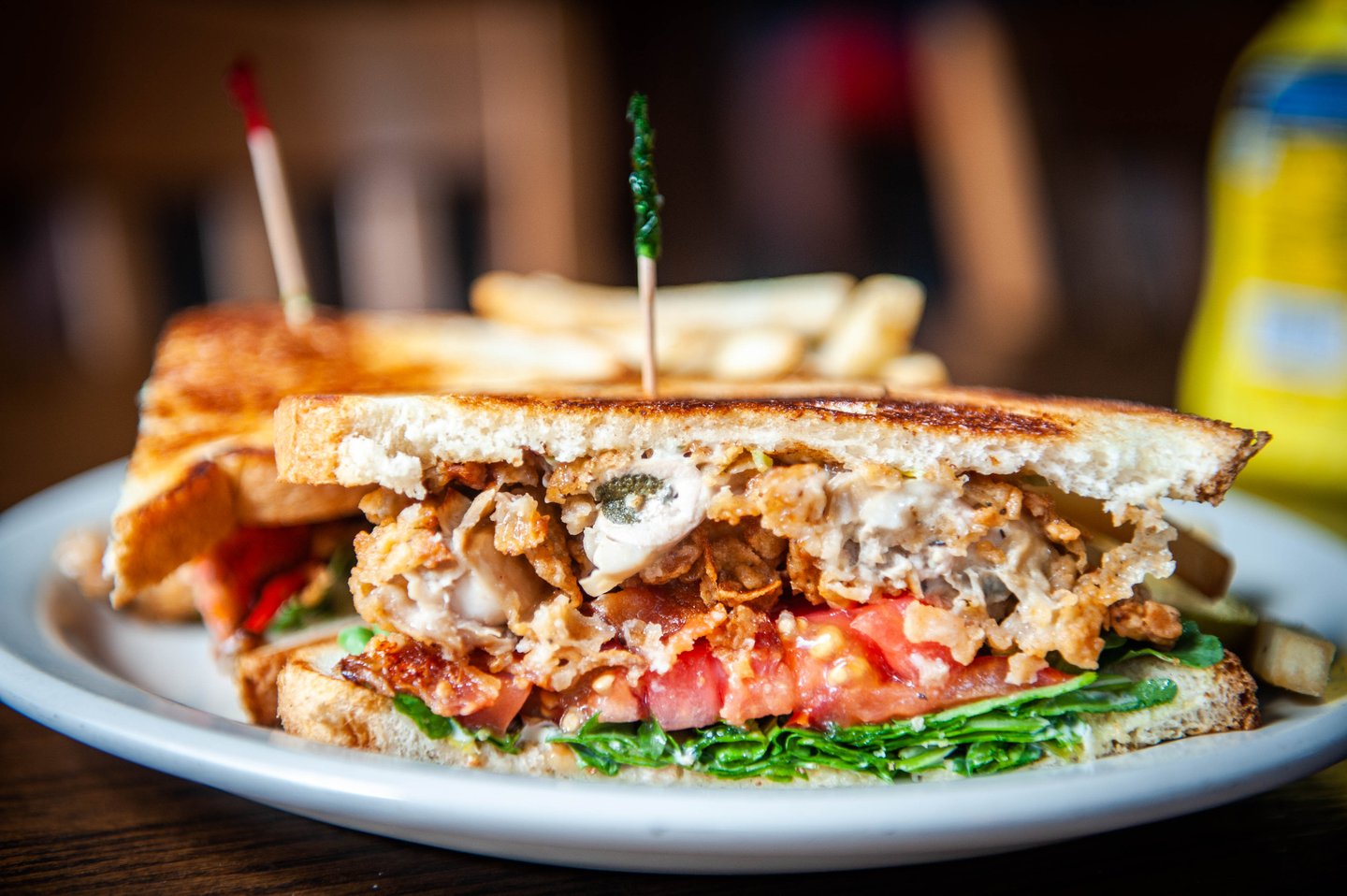 Menu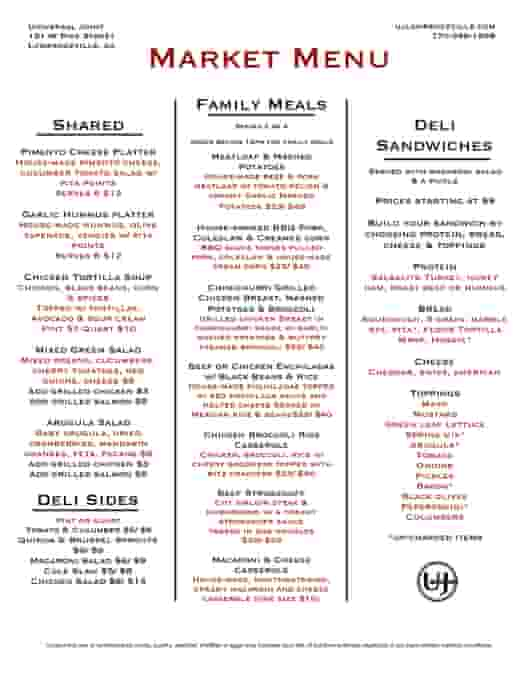 MARKET MENU
We are now serving Universal Joint Family Market Meals - Family-style meals for you, your neighbor, or for someone you know that could use a warm meal. 
Place your order beginning at 11am for late afternoon pickup! We'll get through this together.
Become a VIP
Receive updates on special events, new menu items, menu reviews, and more!
Menu
Salads
Dressings: bleu cheese, ranch, vinaigrette, soy ginger, lemon zest, honey mustard
Burgers and Such
Served with choice of fries, tots, or cucumber salad (substitute a field green salad or quinoa and brussel sprout salad for $1.50, or arugula salad or fried brussel sprouts for $2.50) Gluten-free bun $1.00 extra
...ET AL
Served with choice of fries, tots, or cucumber salad (substitute a field green salad or quinoa and brussel sprout salad for $1.50, or arugula salad or fried brussel sprouts for $2.50)